Who we are
Team Efforts is a distribution company of Ready-To-Assemble kitchen and bath cabinetry located in Oakland, CA, USA.
We supply Ready-To-Assemble cabinets to home users in the North American market for over 20 years and build a good reputation on our quality cabinets that are in-stock and easy to assemble for any home user.
Our focus is simple. It is to provide our customers a variety of popular styles high quality, easy to assemble kitchen and bath cabinets at affordable pricing.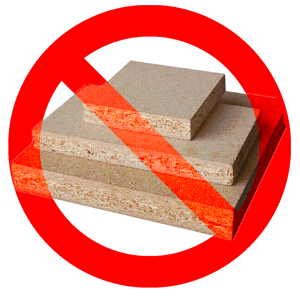 No Particle Board
All our cabinets are all plywood construction.
Most doors and frames are made with solid wood depending on style.
3 Series Comparison

Full Access Frameless Cabinet
Door: Painted Plywood or Plywood with Veneer
3/4" Plywood Core Case & Shelf w/ PVC Edge Banding
Six-Way Adjustable Soft-Closing Hinges
3/4" Solid Wood /w Dovetail Drawer
Soft-Closing Undermount Tracks
Natural Maple Color Interior
Ready-To-Assemble(Easy Assembling)

3/4" Solid Birch Door Frame
3/4" Solid Birch Face Frame
1/2" Plywood Box with Birch Veneer
3/4" Plywood Shelf
DTC Soft-closing Hinge
Soft-Closing Undermount Drawer Slides with 70lbs capacity.
3/4" Dovetail Drawer Box with 3/8" Bottom
Ready-To-Assemble(Easy Assembling)

3/4" thick HDF door stile, 9mm thick HDF central panel, Shaker style Door and Drawer Front
3/4" thick solid Maple face frame
1/2" Plywood with Interior/Exterior PU Paper Veneer Side Panel
15mm Plywood Full Shelf
Solid Wood Dovetail Construction Drawer w/ Soft close glide
Soft Close Concealed Hinge
Ready-To-Assemble(Easy Assembling)
Carb phase 2 Compliant

CARB stands for California Air Resources Board, also known as Air Resources Board (ARB). It is a department of the California Environmental Protection Agency. CARB Phase 1 and Phase 2 are a part of California's Composite Wood Products Regulation (CWP Regulation), which took effect in 2009 with Phase 1. The regulation has to do with reducing formaldehyde emissions from composite wood products, hardwood plywood, particleboard and medium density fiberboard (MDF). In the 2009 rollout of the CARB's Airborne Toxic Control Measure (ATCM), formaldehyde emissions were capped at .08 parts per million (ppm).
CARB Phase 2 went into effect in 2010 and has much lower formaldehyde emissions than the previous phase; set at .05 ppm. A main reason why the CARB ATCM is the strictest air quality measure is because it CAPS emissions levels. Other air quality standards are averages.
We Compliant with CA 93120 Phase 2 for Formaldehyde
Why Select
Team Efforts Cabinetry Dealer Price

Free Design

Out of State Deliver